Branding launch
Posted on May 4, 2023
The Digital4Business branding process has been built on a foundational strategy called USE (Understand, Strategise and Execute).
At its core is the belief that understanding and communicating our goals and ambitions is key to delivering a successful brand. 
The USE process was deployed while developing the brand and brand identity for Digital4Business (D4B), beginning with an in-person brand workshop in the National College of Ireland (NCI). Attended by a variety of D4B partners, the workshop included a full morning of debate and discussion, managed through the use of a dedicated questionnaire. In-person workshops are effective, as they give individuals a chance to contribute effectively and communicate their ambitions for the brand. 
During the workshop we discussed a variety of topics including brand vision and promise, brand values and also personality. Armed with the completed questionnaires the design team analysed the findings and prepared a 'Brand Definition' document, presented to an online group of D4B partners. This presented the results of the questionnaires, and also provided a route map for developing a design strategy. A number of themes were presented, based on discussions at the workshop.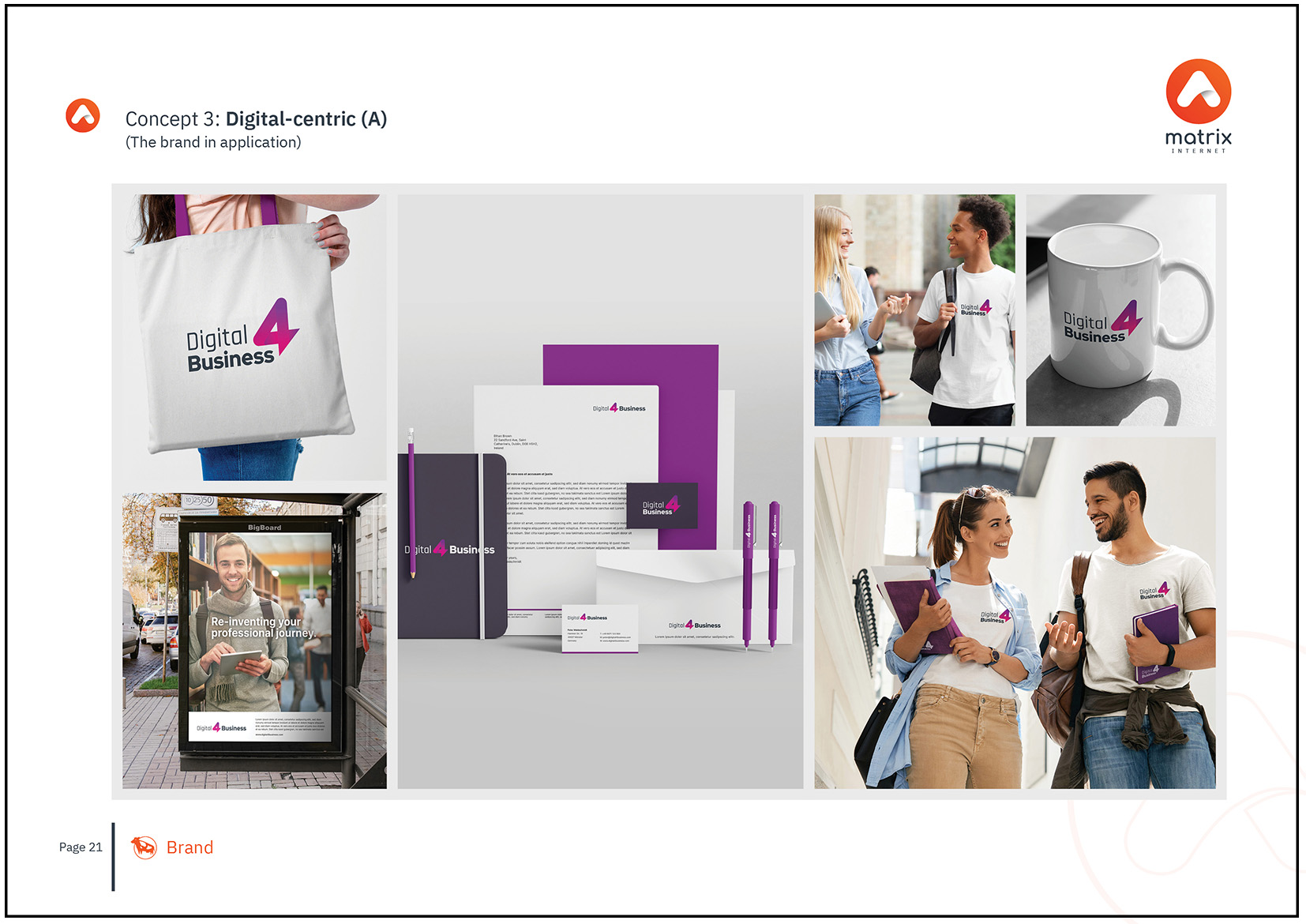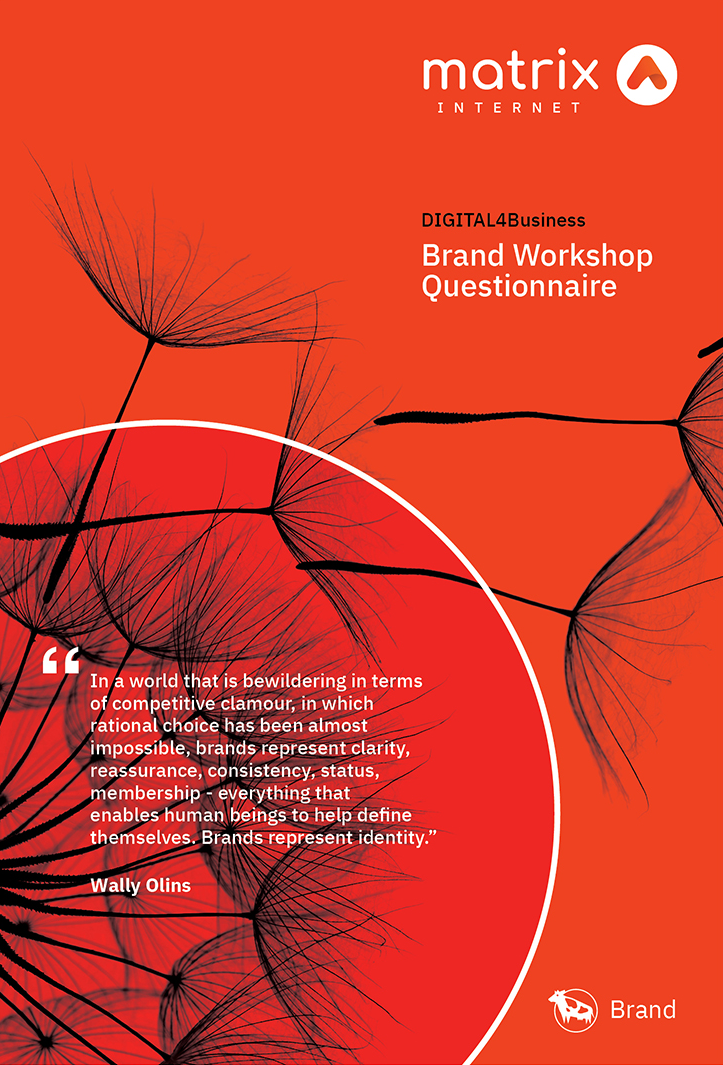 The D4B group steering group agreed on the following directions:
Typographic (type solution with some twist) Examining a type-only solution with graphic treatments of the brand's key character (the 4).

Symbol-centric (a potential asset in sub-brands) Investigating what symbols may act as a hero graphic for the brand

3 Digital-centric (visualising the name) Exploring 'digital elements in type and symbols'

The next stage concentrates on all creative explorations.
The Strategise phase is all about preparing creative solutions for the brand. 2 design solutions were created for each of the three themes, which were shortlisted from a much wider tapestry of ideas. This provided the steering group with a wealth of options to debate. 
The designs were circulated to the full set of partners before a final decision was agreed. One of the elements required further debate – the tagline, but we eventually agreed on a final and agreed tagline to integrate into the logo: "Evolving your digital future."
This now led us into the 'Execute' phase — developing a comprehensive Brand Toolkit. This document acts as an important management tool for any brand. In the case of D4B this concentrates on the key elements — logos, colours, typography, tone of voice and values. Key assets were created for the initial needs of the brand, including a UX and UI solution for a website, PowerPoint presentation templates, Word templates and a variety of social media tile templates.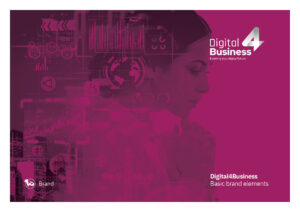 In reality the Toolkit is a living document that will be added to as new assets are produced. These may include promotional literature or indeed advertising. The Toolkit is an essential element of the brand process as it ensures consistency in delivery of the brand. It allows any design agency, anywhere, to create on-brand material for D4B.
"We found the project to be challenging and exhilarating, and the design team delivered a world class solution in a short timeframe – a solution that we are all proud of." – Nick Cloake. Creative Director, Matrix Internet