LHH
Talent solutions partner: Career Transition, Leadership Development & Recruitment
LHH exists to help people, teams and organizations prepare for what's next. Our end-to-end HR solutions future-proof organizations and careers all over the world. Through Career Transition & Mobility, Leadership Development, Recruitment Solutions, Advisory and Insights, we enable transformation and make a difference to everyone we work with. LHH's over 8,000 colleagues and coaches span over 60 countries worldwide, work with more than 15,000 organizations, a majority of the Fortune Global 500, and nearly 500,000 candidates per year. Together we address companies' and individual's needs across the entire talent journey. LHH is part of The Adecco Group, the world's leading talent advisory and solutions company, with headquarters in Zürich.
GERMANY
15 Partners from 7 EU countries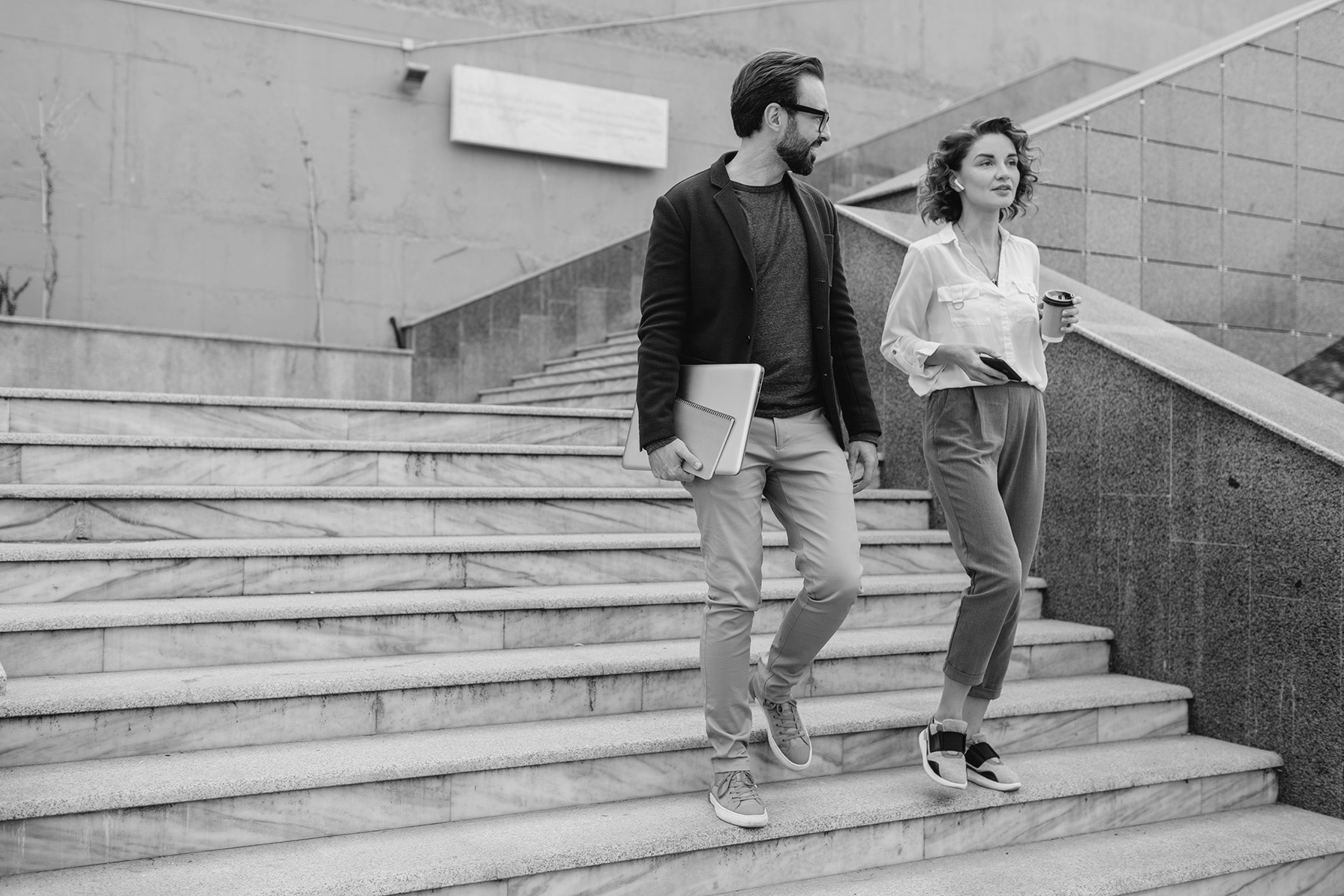 Our contribution
to the Digital4Business consortium
In addition to contributing labor market skills intelligence, talent acquisition and career guidance expertise in general, LHH will organize and deliver series of weekend workshops, networking events, guest lectures during the course of the master's programs. LHH will also actively support the development and delivery of student mentoring and coaching activities and contribute to defining and implementing the project's Employability Program, which aims to support Digital4bBusiness learners wishing to find a new position.
Our mission
We make a difference in people's professional lives one individual at a time.
The world of work is ever-changing and unpredictable. Organizations are constantly fighting a battle to find and maintain their competitive advantage: their talent. To succeed, they can't just rely on what works today working tomorrow. They need to be Ready For Next. With integrated, end-to-end solutions made up of Career Transition and Mobility, Leadership Development, Recruitment Solutions, Advisory and Insights, we are uniquely positioned to work together to make a positive impact on the future of every person we work with at every key career moment.