Digital Assembly 2023
Posted on July 13, 2023
The Digital Assembly, hosted by the Swedish Presidency of the Council of the European Union took place last month in Stockholm. It was a significant event that brought together key stakeholders in the digital realm. This assembly served as a platform for policymakers, industry experts, and innovators to discuss and shape the future of the digital landscape in Europe.  
With a focus on digital transformation and its impact on society, the event aimed to foster collaboration, share best practices, and explore emerging technologies. Through insightful discussions, workshops, and presentations, the Digital Assembly provided a valuable opportunity to address challenges, harness opportunities, and create a common vision for a digitally advanced Europe. 
"We need to make sure people have access to the right programmes at the right time with the right resources". Horacio González-Vélez. 
 Accelerating Advanced Digital Skills within European SME's
Horacio González-Vélez from our coordinating partner, National College of Ireland represented the Digital4Business consortium in the Digital Assembly and was kindly invited by DG CNECT, European Commission to take part in a panel discussion about "Accelerating Advanced Digital Skills within European SME's" along with Antonio Grasso, Policy Director, European DIGITAL SME Alliance, Aiga Irmeja, Executive Director of the Latvia IT cluster, managing the EIDH in Latvia and Irina Toma, FIT Digital Innovation Hub, EIT Digital. The session was which was supported by the Digital Skills & Jobs Platform team and highlighted projects focused on advanced digital skills in SME's and academia, emphasising the importance of collaboration between National Coalitions for Digital Skills and Jobs, SME associations, and the European Commission.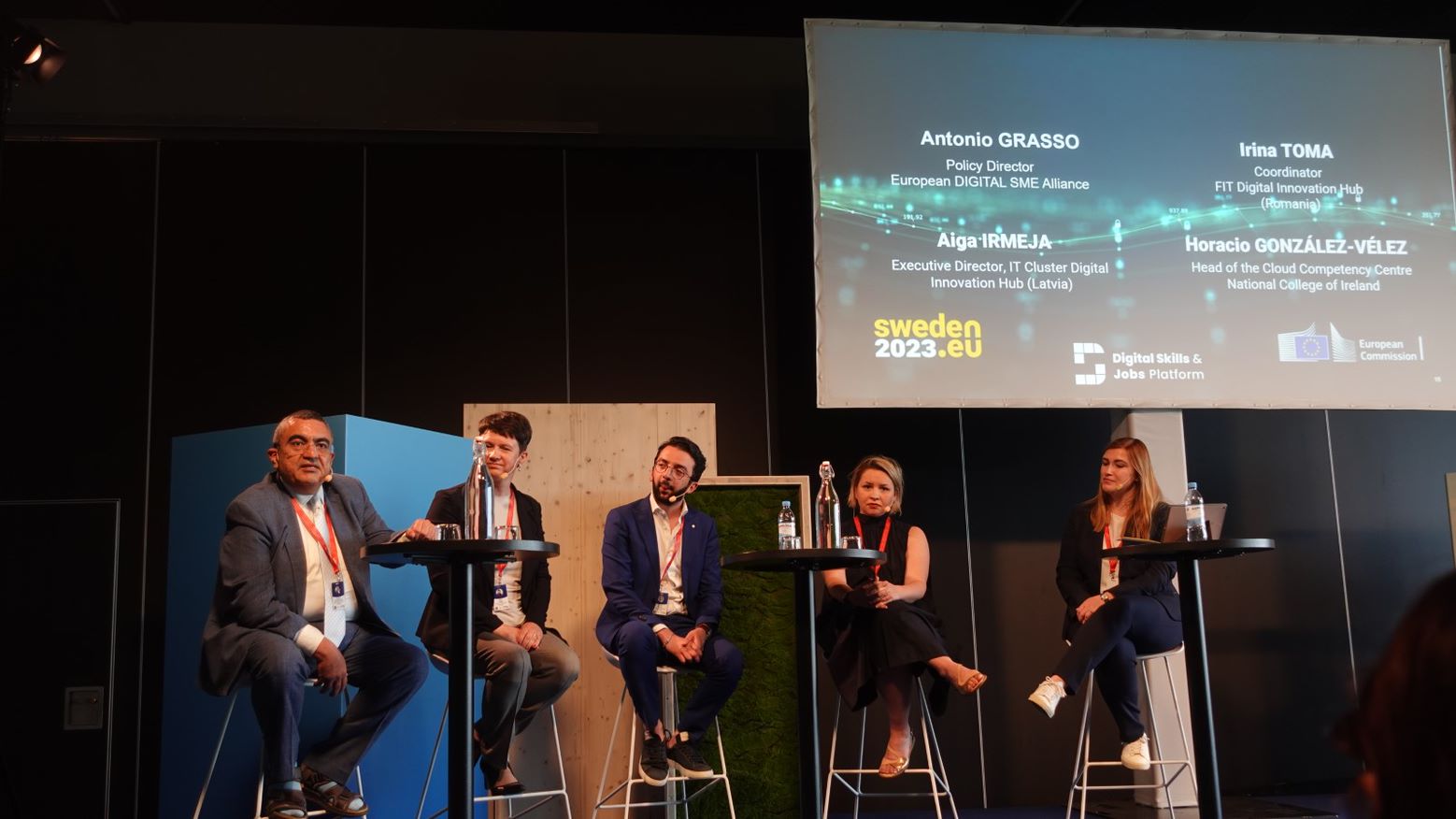 The livestreams of the event are available here